News
New carer quality of life measure
New carer quality of life measure released
18 September 2018
A new questionnaire is now available to help clinicians, support groups, charities and academics assess and measure the quality of life of people caring for someone with dementia. The design of the measure - called SIDECAR (Scales measuring the Impact of DEmentia on CARers) - included information from over 600 carers, some of whom took part in IDEAL time 3.
The SIDECAR tool can be freely accessed via the DECIDE project website where there is more information about how it can help improve the quality of life for dementia carers.
September 2018
Thank you - IDEAL Time 3 completed
18 September 2018
We are pleased to report that we have finished all visits for people taking part in IDEAL at T3 (24 month after initial involvement).
Thank you to all the people who have taken the time to continue to take part, and thanks to all our 29 sites for making it happen!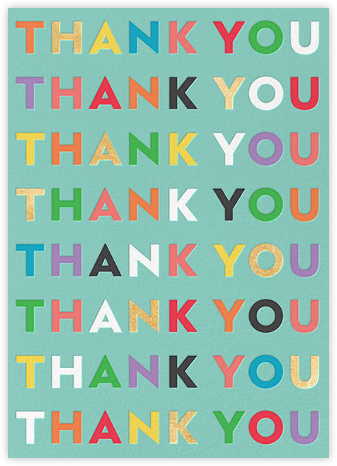 British Society of Gerontology 47th Annual Conference 2018 at the University of Manchester, #BSG2018
IDEAL will be represented at this conference next week - if you are attending come along to one of our IDEAL talks scheduled for Friday 6 Jul 2018: 13.00 - 14.30
Masterclasses in Dementia Research
22 June 2018
The Improving the experience of Dementia and Enhancing Active Life (IDEAL) study is pleased to announce the launch of two online masterclasses in dementia research.
Doing qualitative interviews with people with dementia and their carers/relatives: Tips, strategies and considerations
Involving people with dementia and carers in research: Recommendations from the Action on Living Well: asking you (ALWAYs) group
Research outside the NHS setting
28
May

2018

A podcast on conducting research in non NHS settings and featuring IDEAL Co-I Dr. Catherine Quinn is available to listen to now.
How you can support people who have dementia to live well
26 May 2018
Read IDEAL Co-I, Dr Anthony Martyr, Western Morning News article about how 'Many small things can make a big difference'
Do you live near York?
21 May 2018
If you live near York, please come and join us at York Train station at 12 noon on 23 May 2018 for the grand unfurling of a banner produced as part of the 'A Life More Ordinary' project. The banner's theme is the 'Right to a Grand Day Out'. It has been created by artists Ian Beesley, Ian McMillan and Tony Husband and members of three DEEP (Dementia Engagement & Empowerment Project) groups - DEEP Vibes Scarborough, York Minds and Voices and Face it Together (FIT) in Bradford.
Here's how those with dementia can live a better life - read our review of the literature
11 May 2018
Martyr A, Nelis S, Quinn C, Wu Y, Lamont R, Henderson C, et al. Living well with dementia: a systematic review and correlational meta-analysis of factors associated with quality of life, well-being, and life satisfaction in people with dementia. Psychological Medicine 2018.
Exeter exhibition for Dementia Action Week May 21-24
11 May 218
Please come to see the 'A Life More Ordinary' Exhibition
University of Exeter, Forum 21st May (9am) to 23rd May (5pm)
Exeter Guildhall Shopping Centre 24th May (9am-5pm)
People whose lives have been affected by dementia have worked with well-known artists to create insightful images and poems that capture some of their experiences. Join us for Dementia Action Week 2018 as we exhibit some of their work.
Blog: IDEAL 'chapbooks' and positive thinking
11 May 2018
Read our blog about how the artists' 'chapbook' encourages positive thinking about dementia.
New article published
May 2018
Dualities of dementia illness narratives and their role in a narrative economies
This article highlights the value of people's stories about what it is like to live with dementia.
There are a growing number of people, particularly those in the early stages of dementia, who are being asked to tell their stories and share their experiences about living with the condition. You can find these personal accounts represented in charitable campaigns, public policy and various forms of media; they play an important role in shaping the way in which dementia is understood, treated and cared for within institutions and amongst communities.
This paper draws on a set of interviews with people living with dementia, and their relative carers, who act as representatives of those living with dementia by advising researchers, informing service provision or talking or writing about their experience for the public.

Hillman, A., Jones, I.R., Quinn, C., Nelis, S.M., & Clare, L. Dualities of dementia illness narratives and their role in a narrative economy. Sociology of Health & Illness, 0. doi: doi:10.1111/1467-9566.12729
Blog: Day in the life of a researcher
Dr Catherine Quinn, gives us a glimpse into her work in her blog 'A day in the life of a researcher'.
IDEAL March update
March 22nd - we look forward to seeing our Project Advisory Group Members at the NCVO in London on Thursday 22nd March to discuss project plans for 2018.

We are grateful to all our members for their involvement.

Dr. Catherine Quinn will be visiting one of our research sites on March 21st to discuss IDEAL with network staff, clinicians and others at ²gether NHS Foundation Trust

There will be other sessions over the next few months - check back for more information.
IDEAL PPI group: ALWAYS
On February 6th 2018 members of our ALWAYS network (Action on Living Well: Asking You) made up of people with dementia and carers met to discuss the importance of Patient and Public Involvement (PPI) and discussed good practice for researchers.
From the Negative to the Positive
8 Janurary 2018
'A Life More Ordinary' exhibition opens at Gallery Oldham with the launch of a new chapbook
The first exhibition produced as part of the 'A Life More Ordinary' project, linked to IDEAL, has now opened at Gallery Oldham. Ian Beesley (photographer), Tony Husband (cartoonist) and Ian McMillan (poet) held a series of workshops in Oldham with the Ragamuffins, a group of people with dementia, their partners and volunteers. Together they have produced an exhibition of images and poems created during the workshops exploring living with dementia along the theme of 'From the Negative to the Positive'. The exhibition is accompanied by a new chapbook which can be viewed for free online here (PDF, 4.6MB). 'From the Negative to the Positive' runs from 8 January 2018 until 2 February 2018 at Gallery Oldham.